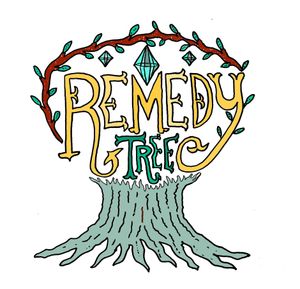 "

Remedy Tree is Florida's hard driving modern bluegrass band. Lyric-driven songs, foot stomping energy and heart warming melodies define Remedy Tree, a band focused on original music blending bluegrass, folk, and old time music with new ideas creating a truly unique modern Americana sensation."
We are psyched to bring you our July single release! Written by by Gabriel Acevedo, Atmosphere began as a jam between songs eventually lyrics were added. Starring Gabriel and Abigail Acevedo's daughter Aliya Acevedo and Eva Boothby (playing Aliya grown up) the video was written and directed by Gabriel Acevedo. Gabriel and Abigail manned the camera on a few parts and the great Tucker Joenz shot all the beach scenes. Last but not least it was recorded mixed and mastered at Fish Tank Recordings by Lu Rubino, St Augustine Florida.  Watch the video below! 
Move on Down the Road was our June 2022 single release. Starring Carolina Galloza with Tucker Joenz behind the camera, This was the highest production we have ever brought to fruition to date. The band shots were recorded at 1807 Studio in Jascksonville Florida. Shout out to Georgie's Diner for letting us film in their retro enviroment! Last but not least Lu Rubino produced/mastered the song at his Fish Tank Recordings studio in St Augustine Florida. We love finding ways to constantly challenge ourselves and take it to the next level! enjoy!